International
Relations Entreprises / Innovation
Save the date: ECCM21 (European Conference on Composite Materials) in Nantes
https://entreprises.univ-nantes.fr/medias/photo/eccm21-web-v43-light_1681984059995-jpg
Du 02 juillet 2024 au 05 juillet 2024

La Cité Nantes Congress Centre

5 Valmy street - 44000 Nantes, France
The 21st ECCM edition (European Conference on Composite Materials) brings together participants from academia and industry who share an interest in Composite Materials. This conference series will be punctuated by plenary talks, keynote lectures, oral and poster presentations, an exhibit area for industry partners and sponsors, and an entertaining social program. This well-known event is a great opportunity to network and share with colleagues from around the world. ECCM21 is organized by Nantes Université and Centrale Nantes, under the patronage of ESCM and AMAC with the support of JEC World and will be held in La Cité Nantes Congress Centre, from July 2nd to 5th 2024.
La 21e édition du ECCM (European Conference on Composite Materials) rassemble des scientifiques du monde entier, issus du monde industriel et du monde académique, autour des matériaux composites. Ces journées seront ponctuées de conférences plénières, tables-rondes et rendez-vous B2B. Un rendez-vous d'envergure international de référence pour partager les connaissances, identifier les défis et les nouvelles tendances et conclure de nouveaux partenariats de développement et innovation entre les participants. Organisée par Nantes Université et Centrale Nantes, conjointement avec l'ESCM et l'AMAC et avec le soutien du JEC World, l'ECCM21 se déroulera à Nantes à la Cité Internationale des Congrès du 2 au 5 juillet 2024.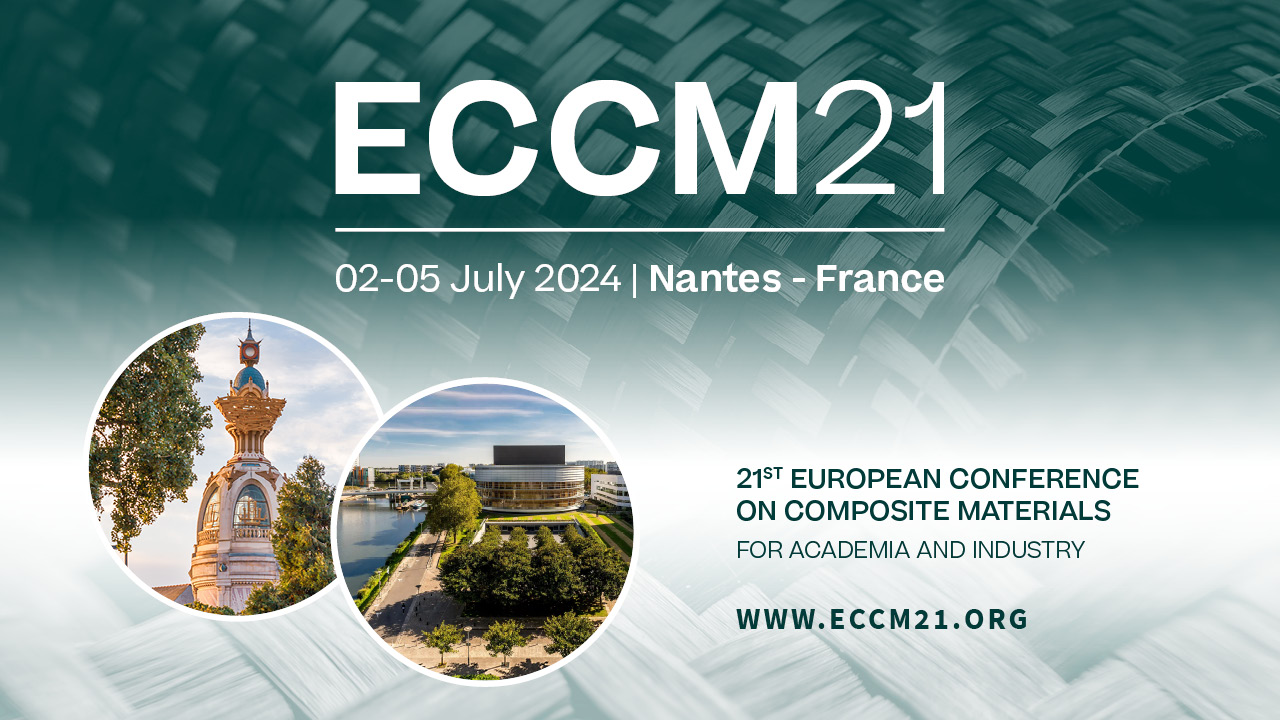 Mis à jour le 21 juin 2023 - Jean-Marie CARREE.